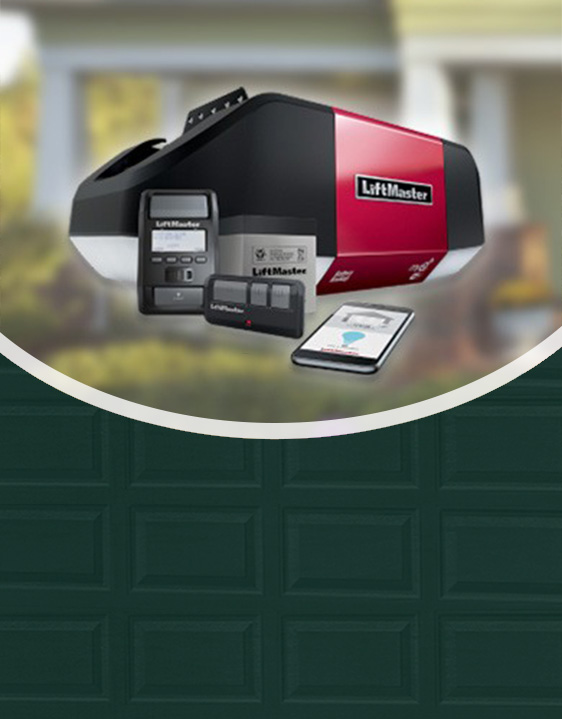 Precision Garage Door Openers of St. Paul
Serving The Entire Twin City Metro Area Including Western Wisconsin
(877)820-5135
COVID-19 - We're Open
We Are An Essential Business. Click Here To Learn How We Are Keeping Our Customers & Employees Safe.





WITH 1,357 REVIEWS
Click
to view local phone numbers
(651) 355-1712
(651) 355-1712
---
St. Paul Area





Falcon Heights

Lilydale

Mendota

Mendota Heights

North St. Paul

South St. Paul

St. Anthony

Sunfish Lake

West St. Paul
(651) 254-7395
(651) 254-7395
---
Roseville / Maplewood Area





Birchwood Village

Centerville

Columbus

Gem Lake

Grant

Lexington

Linwood Township

Oak Park Heights

Pine Springs

Scandia

Willernie
(651) 605-0426
(651) 605-0426
---
Woodbury / Oakdale Area





Afton

Lake St. Croix Beach

Lakeland

Lakeland Shores

Landfall

Newport

St. Marys Point
(715) 629-1310
(715) 629-1310
---
Western Wisconsin Area





Baldwin

Bay City

Beldenville

Deer Park

Ellsworth

Elmwood

Glenwood City

Hager City

Maiden Rock

Plum City

Spring Valley

Wilson

Woodville
(651) 213-9122
(651) 213-9122
---
Eagan / Apple Valley Area





Coates

Elko New Market

Hampton

Miesville

New Trier

Randolph

Vermillion
(612) 326-3844
(612) 326-3844
---
Minneapolis Area





Columbia Heights

Crystal

Fridley

Golden Valley

Hilltop

Lauderdale

Medicine Lake

Richfield

Robbinsdale

St. Anthony Village

St. Louis Park
(952) 252-6189
(952) 252-6189
---
Eden Prairie / Minnetonka Area





Blakeley Towsnship

Cedar Lake Township

Cologne

Credit River Township

Deephaven

Greenwood

Hamburg

Helena Township

Jackson Township

Louisville Township

Minnetonka Beach

New Prague

Norwood Young America

Orono

Sand Creek Township

Savage

Spring Lake Township

Spring Park

St. Lawrence Township

Tonka Bay

Woodland
(763) 354-7246
(763) 354-7246
---
Maple Grove / Plymouth Area





Brooklyn Center

Corcoran

Dayton

Greenfield

Hanover

Loretto

Ramsey

Rockford
(763) 317-1427
(763) 317-1427
---
Coon Rapids / Blaine Area





Bethel

East Bethel

Nowthen

Spring Lake Park

St. Francis
Precision Garage Door Openers of St. Paul
Serving The Entire Twin City Metro Area Including Western Wisconsin
We install and repair most garage door opener makes and models! If you need an opener installed or a garage door opener repaired in the St. Paul area, give Precision a call today. Our professionally trained technicians are happy to help you choose the perfect model for your needs that also fits within your budget.
Please read on to learn about the styles and convenient features available now on some of the best garage door openers you can buy. Whether you need smart features, energy-saving openers, or battery backup options, Precision Garage Door of St. Paul has an opener that will suit your needs.
Which Type of Garage Door Opener Is Best for You?
There Are 4 Main Types of Openers
Chain Driven Openers
Chain drives are typically the most commonly used and are a very reliable type of opener. This drive runs the garage door on its track by using a metal chain. Chain drives are slightly cheaper than belt drives.
However, chain drive openers tend to be noisy, so if your garage is located below or adjacent to the main rooms in your home, you don't want this opener. We typically don't recommend these types of openers because the small savings aren't worth it. LiftMaster® also does not warranty the chain for life like it does the belt on the belt drives and the motor is much noisier.
Screw Driven Openers
Screw drive openers use a lifting device that runs on a threaded steel rod, rather than a chain or a rubber belt. These openers tend to only work well in locations where the weather and temperature is constant throughout the year. In areas with a wide range of temperature or weather patterns throughout the year, a screw drive opener is not recommended.
They also are the slowest moving and noisiest of all three openers, but are the least expensive. If you didn't like how noisy or slow your current opener was, you won't enjoy having a screw driven opener in your garage. Check out our video showing you the differences between openers below.
Belt Driven Openers
Belt drives are regarded in the garage door industry as the best type of opener. Not only are belt drives as reliable as chain drives, they are also virtually silent. This drive runs on a steel-reinforced belt and typically costs a few dollars more than chain & screw drive openers.
If your garage is attached to your home and has surrounding bedrooms, you'll never be bothered by the noise of your garage door if you get a belt driven opener installed. Many customers end up extremely satisfied with their purchase of a belt drive opener, and can't ever imagine going back to the noise of a chain opener.
Jackshaft Openers
Instead of the opener mounted in the center of your garage ceiling, the jackshaft is mounted on the wall next to your garage door and attached to the torsion spring above the door. When would you want a jackshaft? When you have high ceilings in your garage or just want to free up some ceiling space. The cost is slightly higher than a ceiling mounted opener.
Proper Garage Door Opener Installation
What Is The Best Garage Door Opener?
Watch this video and you'll get to listen and learn which is the right type of opener for you.
Proper Garage Door Opener Installation
Watch this video and ensure your garage door opener is
installed properly.
Recommended Garage Door Openers For New Installation
85503 DC Battery Backup Belt Drive Wi-Fi Garage Door Opener with Camera
Access live feed with your smartphone
Features:
Integrated video camera enables you to see what is happening in your garage through a live feed or recorded event.

Video camera begins recording when motion is detected.

Battery Backup allows you to open/close your door even when the power is out.

Built-in Wi-Fi® allows for smartphone control with the myQ® App.

Enables secure in-garage delivery for Amazon Prime packages. Check availability in your area.

Built-in mic for 2-way communication
WLED DC Battery Backup Belt Drive LED Wi-Fi Garage Door Opener
This quiet and powerful motor features the latest features for your convenience and safety.
Features:
A daylight bright 3,100 lumens of Corner to Corner LED lighting™.

Features belt drive system and DC motor for whisper quiet operation.

Built-in Wi-Fi® allows for smartphone control with the myQ® app.

Battery Backup allows you to open/close your door even when the power is out.

Timer to close

Lock down your garage door and electronically monitor against a forced opening with PosiLock®

Enables secure in-garage delivery for Amazon Prime packages.
8355 ½ HP AC Belt Drive Garage Door Opener
Get reliable, durable and powerful performance with our P3 Motors™, which are specifically built for use in Garage Door Openers.
Features:
Built-in Wi-Fi® allows for smartphone control with the myQ® app.
Real-Time Alerts indicate the status of the garage door via email or push notifications.
Monitor and Control the opener from anywhere using mobile devices.
1/2 HP AC Motor is purposefully designed and built to last.
Belt Drive system for quiet, maintenance-free performance.
PosiLock® electronically protects against forced openings.
Alert-2-Close signals when a door is being closed by MyQ®.
The Protector System® invisible light beam auto-reverses the door if there is an obstruction.
Enables secure in-garage delivery for Amazon Prime packages.
8155W or 8165W ½ HP Motor
Choose between chain or belt drive. Also, includes 3-button remote control a
Features:
Confidently know what's going on at home with MyQ® Technology. It lets you monitor and control your Garage Door Opener and home lighting from anywhere (when paired with the Internet Gateway).
Receive email or text alerts so you always know the status of your garage door and home lighting.
Download the MyQ® mobile app for free. No annual activation fee required.
Four-year motor and one-year parts warranties.
Belt Drive is whisper quiet. The belt comes with a 10 year warranty.
Same Day Service
All Calls Answered By A Live Operator 24/7
Weekends Available At No Extra Cost
Emergency Service
All Work Is Guaranteed
Open 7 Days/Week
All Major Credit Cards Accepted
Professionally Trained Technicians
We Repair & Service All Major Brands